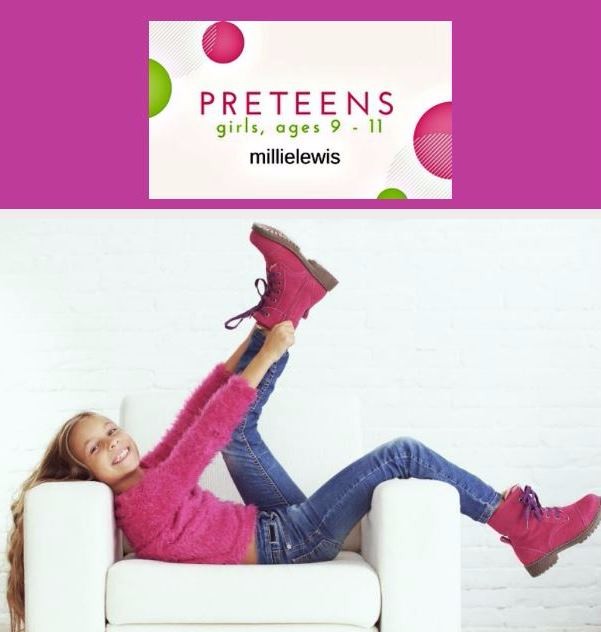 PRETEEN ENROLLMENT UNDERWAY
4 CLASSES & COLOR PHOTO SHOOT w/PICS
From skincare to peer pressure, our 4-Week Personal Development Program is the perfect way to help preteens make the transition into beautiful, confident teens.
Students meet once each week for 1 hour and have the option to register for a Tuesday or Thursday, 5:30 class; however, if a slightly earlier or later start time would work better for you, please be sure to bring this to our attention.
OVERVIEW OF PRETEEN TOPICS
*CLASS 1 Week of February 05
.INNER BEAUTY (True Beauty)
.MOVING out of Your Comfort Zone
.SKINCARE
4 simple steps 4 great skin
.RUNWAY
visual poise/posture/body language
*CLASS 2 Week of February 12
.MAKING GREAT CHOICES "like a boss"!!
taking ownership – being responsible
.Girl Talk!
"mean girls": how to love the unlovely
.Respecting the Body You Live In
.Runway II & Photography
body coordination/posture
feeling comfortable in your OWN SKIN
*CLASS 3 Week of February 19
.The Balancing Act
natural-looking makeup instruction & application
*CLASS 4 Week of February 26 (class meets at DiPrato's)
.First Impressions are Lasting Impressions
The Etiquette Class (#4) is held at DiPrato's with students learning everything from the proper use of utensils, to engaging with others in a social setting. *Diprato's will provide appropriate food items for class.
Students return for the COLOR PHOTOGRAPHY SESSION
~ Tuesday, March 13 ~
(3 looks – 7 photos taken in each outfit)
No additional charge for photoshoot or the 4×6 enlargements & thumb-drive our preteens receive.
The photo shoot is one of many FUN exercises for building self-esteem …
direct eye-contact/body movement and coordination/positive facial projection,
and SO MUCH MORE for the building of self-esteem!
Photographer: Billy Graham specializes in commercial and fashion photography.
803.782-7338 TO REGISTER