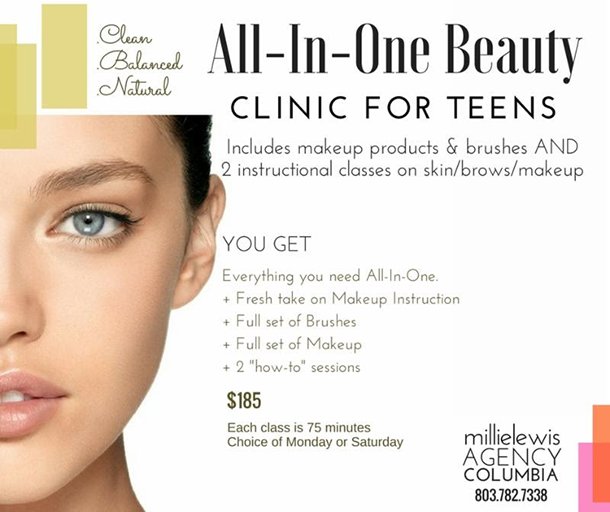 With school back in session and busy schedules, we give several
options for teens to jump in on our FALL CLINIC for TEENS ~
SKIN + MAKEUP + EYEBROWS
Class lasts for approximately 70-90 minutes …
"how-to" CLASS #1
SHIMMER & SHINE
.Roots of Inner Beauty + Skincare + Eyebrow Shaping
DATE OPTIONS for your FIRST CLASS:
Monday, September 25     5:45 pm
Saturday, September 30  10:45 am
"how-to" CLASS #2
BEAUTY WITH BALANCE
.Instruction + Application of "Natural-Looking" Daytime Makeup (students receive a full set of makeup brushes  and ALL daytime makeup products used in the teaching & application; a retail value of $218 — *foundation (dual finish) *lipliner  *lipgloss *blush *2 eyeshadows *2 mascaras (clear & color).  Cosmetic Line: Audrey Morris
DATE OPTIONS for your SECOND CLASS:
Monday, October 02          5:45 pm
Saturday, October 07       10:45 am
COST: $185 
*no additional cost for the makeup products & brushes teens receive in the 2nd class – it's included. 🙂 We're very excited about our students receiving quality products and right colors to bring the application together in a balanced way.
*Class size limited to 8 teens- register soon by calling our Agency office, 803.782.7338